R&M Towing LLC is a towing company in Central Phoenix, devoted to private property impound & local towing services.  Video is recorded in all trucks, cutting-edge digital capabilities are used, employees are background checked & TIMS Certified, our experience is unmatched & we give back to our community more than most.
Impounds are reported to local PD, verified as not stolen & registered as impounded.  Contact us to confirm storage location prior to visiting any location.
What do we do?
Private Property Impound
Parking Management
Parking Enforcement
Parking Control
Local Towing
Flatbed Towing
Roadside Towing
4X4 Off-Road Recovery
24 Hour Towing
Auto Lockout
Jump Start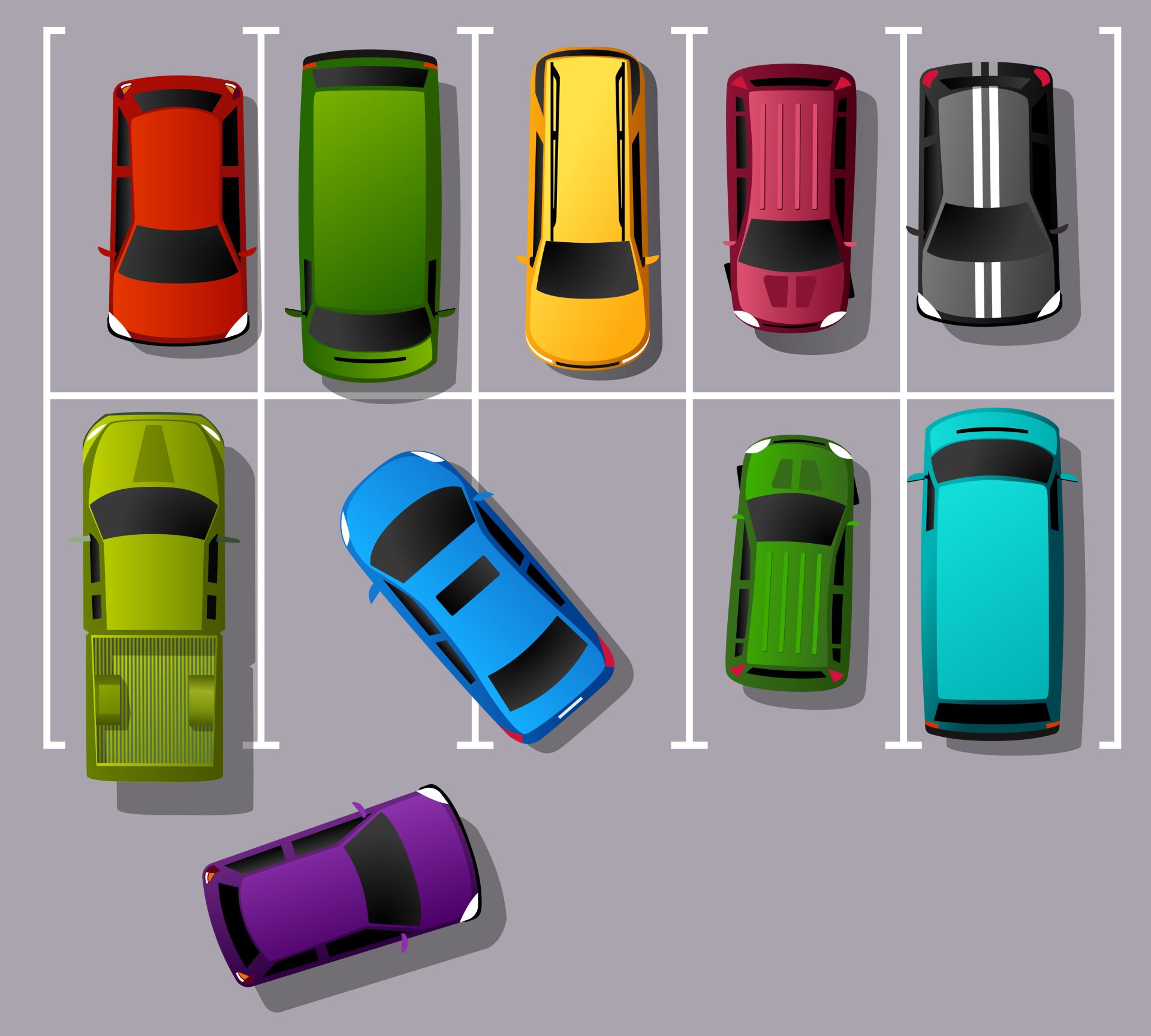 Problems We Fix
Abandoned Vehicles
Assigned Space Offenders
Blocked dumpsters
Fire / Red Zone Offenders
Handicap Parking Offenders
Permit Parking Offenders
Vehicles Double Parked
Community Solutions
Parking permits
Parking signs
Asphalt painting
Pressure washing of:

Sidewalks
Breezeways
Dumpster Pads
Monthly Inspection Report
Have your property inspected each month with a detailed report provided.  Find & address issues in a timely manner for violations such as improperly parked vehicles, flat tires, inoperable, abandoned, and more.  Let us help you prevent issues and ensure smooth operation.
I got my car towed and was having such bad luck trying to get the paperwork I needed to get my car back because of my own personal reasons.But this... read more one employee went beyond to help me, Alex made the experience much better, she was very understanding, helpful, and super nice and didn't judge me at all. Just want to give her a special thanks 😊

Queen S


December 30, 2022

No one likes their car being towed. Admittedly it was my own fault so I can't blame anyone but myself. My car got towed Tuesday night and I was able... read more to schedule an appointment and pick it up by 1:15 the next day. Fernando helped me get my car back and he was very polite and helpful with the documents necessary to pick it up. He was also there working the day before thanksgiving to help me out, which allowed me to get my car back in time to see my family tomorrow. Huge thanks to Fernando and lesson learned in parking in tow away zones.

megan duffield


November 30, 2022

Sarah was very helpful and kind with me. It was a very busy day but she was positive and provided great service to everyone. Sarah is an awesome reflection of... read more your company, we need more people like her!

DaelinCavitt


November 2, 2022

Everyone there was very nice! Very helpful and will work with you. Also it helped to constantly remind myself that "I'm the moron for not parking... read more right and getting towed when all I had to do is move my truck 50 feet back in to its parking spot, they are just doin their job"

brett scherzberg


September 30, 2022

Sonia provided the best customer service possible when assisting me with my situation. She was prompt in answering my calls, answering any questions I had, and ultimately helping me to... read more get my car out of the tow yard. I am BEYOND appreciative of her and her assistance. Thank you!

Linda Dutchover


September 20, 2022

When my car broke down on I-10 during morning rush hour, I called R&M and within 30 minutes, the tow truck arrived. The driver, David, worked quickly and was friendly,... read more courteous and professional. If I ever need another vehicle towed, I will definitely call these guys.

Wendy Crea


September 13, 2022

Let me start off by saying getting towed is not a happy feeling but when I found out it was R&M Towing. I knew they would take care of... read more me and my vehicle. So let me just say Thank you, R&M Towing for all that you do here in the Valley more tow companies should be like you guys and treat their customers like customers. Right when I walk in I was greeted by Natasha who walk me step by step to get me back in my Vehicle. Let me not forget about the personnel that work outside Jay who was very helpful with locating my registration. keep up the GOOD work awesome people work here..!!!!!!!!

Bobby Boucher


September 4, 2022

Thank you so much for your service today. Mike you did a great job and I appreciate it so much. R&M towing to the rescue!

Anita


July 9, 2022

Of the towing vendors I've had the opportunity to work with, R&M Towing is by far the best! Whether I need cars towed immediately, tagged, or extra tow stickers delivered,... read more Christina, gets it done. She is both timely and punctual ensuring any unauthorized vehicles are removed immediately. If you need a new tow vendor or looking to change, I strongly recommend R&M Towing! Joseph Ewing - Assistant Manager of G & B Investment Properties

Office Office


July 4, 2022

My car got towed from my own apartment without my knowledge because it had a flat tire (absolutely ridiculous), BUT this towing company was the nicest I have ever encountered.... read more Penelopie was an angel. I was extremely overwhelmed but they made sure I felt safe and taken care of. And they did all this almost close to closing. They are very nice people and would 100% recommend giving them your business. My own apartment didn't give me as much sympathy as R&M towing do.

Shelby Clow


July 4, 2022

I had my car towed here and the fees weren't as expensive as I thought it was going to be. Jenna, Sophia, Mike were all very friendly and willing to... read more help me out while I waited for my car to get picked up off their lot. They even offered me waters while I waited in the heat

Shelby Smith


June 4, 2022

They were here within an hour and got to work. The job was completed professionaly and promptly.

Arizona Snyper


June 3, 2022

Natasha and Penelopi helped me out today and they were outstanding, No issues picking up my car they were ready to assist me as soon as I walked into the... read more building. I came in frustrated and left happy with the service I received from those two. By far the best tow company I have encountered.

Jaeland Humphrey


June 3, 2022

Jenna at the front desk is a total sweet heart. Thanks to her specacular customer service skills, getting my car towed turned out to be a great experience!

sophia garza


June 1, 2022

Jenna in the office was SO helpful and sweet. Genuinely the best tow I've ever gotten. Jenna made the best of a bad situation and really helped me out. THANK... read more YOU SO MUCH JENNA :))

Lily Kirby


May 31, 2022

Mikey was extremely helpful. This was an absolutely awful experience trying to find and locate the vehicle until I spoke to Sonia who was nice enough to answer my questions... read more and was the first person to actually help me. Mikey went out on a limb to make sure my car got towed to my home. He's a great dude.

Jessica Nannen


May 4, 2022

Thank you Jenna and staff for working with me in receiving my vehicle back i am truly grateful and appreciate the customer service provided by your company. Great place if... read more you have you're vehicle towed even though getting it towed usually is not a good thing these are the people to have it towed by. Thank you Mike also you were a tremendous help.

Celeste Jimenez


March 4, 2022

I was upset due to my car being towed but Jenna was just so helpful on me getting my car back very quickly

Gladys Ramirez


March 2, 2022

Jenna helped me out and I am very thankful for her! She was positive even though I definitely was not, I am thankful she helped get everything done quickly and... read more efficiently.

Savhannah Aldrete


March 2, 2022

jenna was amazing and super helpful and the business ended staying open a lil longer just to help me out 15 out 10

Alex Mena Cobian


March 1, 2022

My apartment complex uses this towing company. They were helpful and efficient. Jenna got me in and out in no time and Cliff was down to earth and the kind... read more of guy I like to work with. I hate that I got towed, but these guys made it easier dealing with it.Service: Car towing

Richard Ryan


December 4, 2021

KRISSY, Krissy, Krissy... Was extremely pleasant. She talked a worried Mom off the ledge. I live in another state and I my son's car was towed, but could not find... read more out where. When I called R&M the and explained the situation... I found myself sharing TMI and she immediately said to me 'I want to hear it'. I explained the story, she was kind and patient in locating my son's car with helpful takeaways beyond just customer service. It was genuine human kindness. Thank you Krissy!!!!

Carmell Hudson


October 3, 2021

Sophia helped me out tremendously when I only had an expired registration to show when trying to get my vehicle released. She went out of her way to log into... read more the MVD website to verify the owner. If she hadn't done that I wouldn't have been able to finish picking it up and would have accrued additional storage. Thank you so much.Service: Car towing

Chloe Martinez


October 3, 2021

Positive: Professionalism Shout out to Christina. She takes care of my property and keeps my parking lot in line. Always responsive when I call her and is always so... read more happy. Thanks for all the hard work Christina!!Service: Car towing

Virginia Moreno


September 3, 2021

I work with Fernando and Christina. They are absolutely! Christina is always on top of the property and ensuring the property's policies are always being forward. They are very understanding... read more and always reliable. Will always work with them in the future.

Adreanna Knoer


September 3, 2021